Contact Us For A FREE Security Survey






Affiliate Disclosure

We reserve the rights to link or partner with 3rd party sites that we feel compliments this one, we also may earn a fee if you purchase from one of the third party affiliate sites.

Amazon Affiliate Disclosure Notice
This website is a participant in the Amazon Services LLC Associates Program, an affiliate advertising program designed to provide a means for website owners to earn advertising fees by advertising and linking to amazon.com, endless.com, smallparts.com, myhabit.com, and any other website that may be affiliated with Amazon Service LLC Associates Program.

Thank you for your visit.

Sponsors Links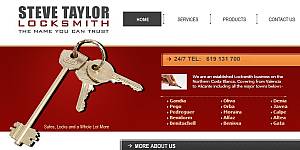 Copyright © - AlarmsInSpain.com - All Rights Reserved.




Designed by

Amazon Affiliate Disclosure